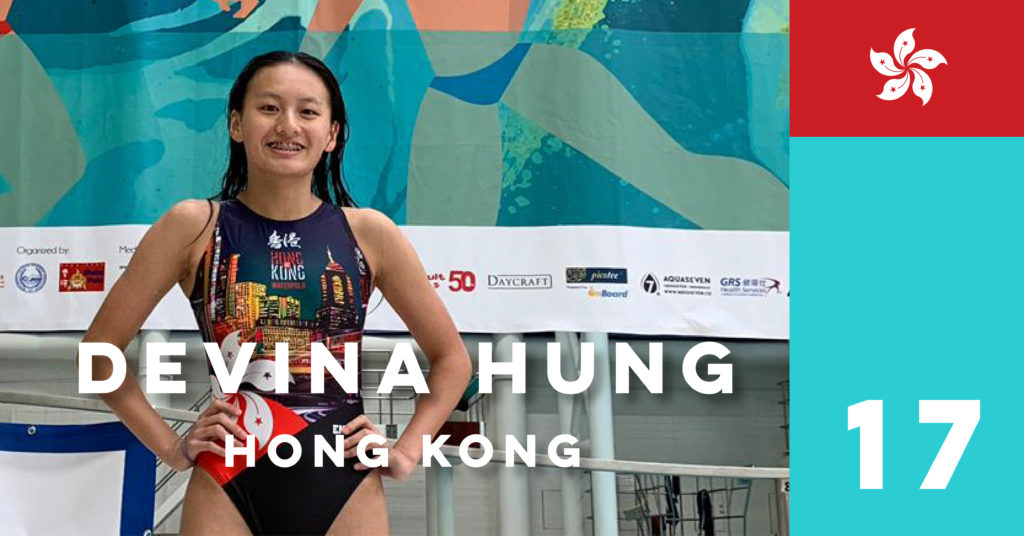 Name: Devina Hung
Origin: Hong Kong
Date of Birth: 01 Jun 2003
Current Club: Dali Swimming Club
Best Stroke: Breaststroke/Freestyle
Let's hear what Devina wants to say:
Ten years ago, I've started my life as a swimmer. It took me some time to adapt to the new environment when I first joined the swimming team, as the training programmes were so different from before. Just as many other swimmers, I have a dream of joining the Olympic Games as a member of the Hong Kong team, and this dream had become my motivation which got me through countless hours of arduous training.
To pursue my dream, I even attended training during the school exam periods. However, no matter how much effort I've put in, the results were disappointing. Although my personal best for some of the events reached the qualifying time for the local Age Group Championships, it felt impossible for me to take it up a notch. Take 100m breaststroke as an example, I haven't broken my personal best for this event for about 3 years. This endless plateau bogged me down in a swamp of frustration and self-doubt. Furthermore, many of my teammates quit swimming at that time because of their academics, which demotivated me and made me lose direction. I often asked myself, 'What is the purpose for attending these tough trainings?' 'Why should I carry on?'
Things changed three years ago, when I joined the Taiwan Kaohsiung summer training camp held by my swimming club. Swimmers in Kaohsiung are trained twice a day and they don't have a well-maintained pool (compared to us). Nonetheless, I could see every one of them diving into the pool with a big smile on their faces, and their passion for swimming has inspired me deeply. The eleven days of training passed in a blink of an eye, and the experience of training with them has helped me find my true passion for swimming. Moreover, I've learnt not to compare myself to others and define my own success with others' achievements. I've once thought that only swimmers who are qualified for the Olympic Games can be considered as "successful". But now I've realised that even if I pushed forward my 1500m freestyle personal best for only 0.1 seconds, as long as I've already tried my very best and never gave up, I'm successful in my own way. Since then, 'Do not only think of success, but think of how to improve yourself.' has become my personal motto.
Ten months ago, I got to learn about a sport that involves swimming — water polo, and now I'm a member of the Hong Kong Women's Water Polo Team. Although my life as a swimmer seems to have ended unexpectedly, my passion for swimming has never faded. I hope this passion inside of me can continue to grow and inspire others.
To learn more about Devina, follow her instagram: devinatheduckkk
If you want to be sponsored and featured on Aqua Seven, simply fill our sponsorship form below: