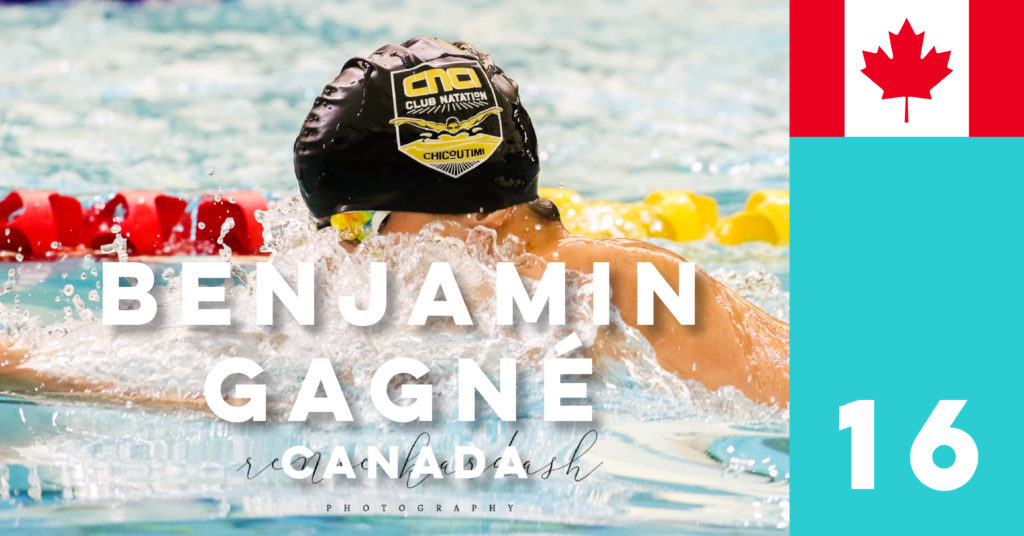 Name: Benjamin Gagné
Origin: Québec, Canada
Date of Birth: 26 Jan 2004
Current Club: Club de natation de Chicoutimi
Best Stroke: Breaststroke
Let's hear what Benjamin wants to say:
Hello, firstly my name is Benjamin, I am 16 years old and I am a swimmer from Chicoutimi, Québec. I am a serious swimmer who search to be one of the best in the world. My speciality is the breastroke. Last year, I've been the winner of the 200m breast at the Canadian Junior Championship. It means that I was the best 14-15 years old of the Canada in the 200m breast and I was second in the 100m breast. Also, last year, with my performance at this championship I did 2 Times on track and it means that later, if I continue to work really hard, I could be one of the best in the world.
I think the age has no importance for swimming because some people will train really hard and they will see the results later, but other people, will see the results really fast. We are still young and habitually, around this age, our body change a lot and it is the time to work hard to accomplish what we want. Never abandon your dreams!
To learn more about Ben, follow his instagram: benn1322
If you want to be sponsored and featured on Aqua Seven, simply fill our sponsorship form below: